The Countertenors


Welcome to our new website
This site is for files of performances by members of the Countertenors bulletin board and links to our various pages
---

NEW Lyrichord Podcasts - including interviews with Countertenor Jeffrey Dooley

New: Online videos by our countertenors
---
New countertenor found in Romania:
Florin Cezar Ouatu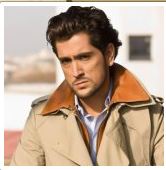 Terry Barber, USA: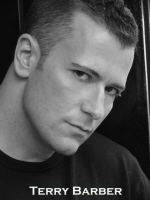 As a classically-trained countertenor with an unusually rich, versatile voice, Terry Barber is equally at home in the concert hall, recording studio and opera house. As a soloist, he has appeared on many of the world's most prestigious stages including the Metropolitan Opera, Carnegie Hall, Avery Fisher Hall, and London's Queen Elizabeth Hall. His studio work includes collaborations with Grammy-winners Karl Jenkins, Steve Smith, and Chanticleer and recordings for Sony Classical, Warner Teldec, EMI, Columbia Records and his own record label, rEvolv Music.
We invite you to browse the site, www.terry-barber.com to become more familiar with Terry 's vocal gift, to learn more about engaging him for a performance or recording project or just to enjoy the music created by this gifted artist.
---
Bryan DeSilva, USA: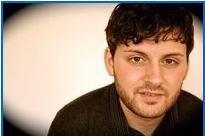 Currently living in Philadelphia, Bryan DeSilva is beginning to establish himself as a fresh face on the music scene. His voice has been described by critics as "otherworldly" and possessing a "warm and honeyed tone." Although he is particularly comfortable in the Handelian repertoire, Mr. DeSilva is also an avid performer of art song and enjoys adding less traditional roles to his repertoire such as Cherubino, Orlovsky and The Witch from Hansel and Gretel.
Please feel free to peruse his website, where you will find audio samples, photos, press quotes and upcoming engagements.
www.bryandesilva.com
---
Daniel Schuetz, USA:

Daniel Schuetz's website
"What a great sense of style . . . and incredible control of the voice. But the most impressive thing was that [he] still sound[s] like a man, not a man imitating a woman which is key . . . It's very impressive what [he does]. Bravo!"
~Gregory Kunde, Metropolitan Opera, La Scala


---

Benjamin Marcatoni, USA:

Benjamin Marcatoni's website
Another site of Benjamin's
Benjamin was always singing as a child, but it wasn't until one of the
nuns in his grade school told him he had what she called 'natural
placement' that he grew curious as to the mechanics of the voice. He
is currently resident artist with the Great Jones Repertory Company of
La MaMa E.T.C., a long-standing experimental theater troupe based in New York City.



---

Christopher Robson, UK:

Christopher Robson's website
Born in Scotland in 1953, Christopher has been working in the profession since being thrown out of music school in his 2nd term back in February 1973. So much for the Principal's prediction that he would never have a career!!



---
Robert Fertitta, USA:

Robert Fertitta's website

American countertenor Robert Fertitta was born in New York City. At the age of seven, his uncle gave him an LP of Walter Carlos' "Switched on Bach" and there began a life-long love affair with classical music. Mr. Fertitta received both his Bachelors (baritone) and Masters (countertenor) Degrees from the Manhattan School of Music.
Mp3 extracts and CV available on his site.
---
Augustine Mercante, USA: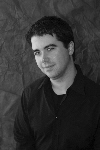 Augustine Mercante's website
In addition to performing traditional countertenor repertoire, Gus
researches and performs African-American spirituals, relating the
stories and struggles of the slaves to audiences and showing how the
messages in these songs relate to all of us as we move through life's journey.
Mp3 extracts and CV available on his site.
---
David Sheringham, UK:
David Sheringham's website
Mp3 extracts and CV available on his site.
---
Nicholas Clapton, UK:
Nicholas Clapton, countertenor, teacher and researcher into the Castrati
Some beautiful mp3s of Nicholas singing are available on his page.
---
Ivo Posti, Estonia:
The young and promising Estonian countertenor Ivo Posti first studied history in the Estonian University of Tartu and was a teacher of Political Science in "Gymnasium". Ivo is now graduating from The Royal Conservatory of The Netherlands in The Hague, coached by Rita Dams (NL), Barbara Pearson (USA), Diane Forlano (UK) and Marius van Altena (NL). Ivo himself is working as singing-teacher as well.
Ivo Posti has participated in several contests and has often taken the first prize, in particular in the Estvokaal 2000 and 2001. In addition to the familiar countertenor repertoire, Ivo Posti has shown a great talent and vocal ability with the interpretation of the alt-mezzo Classical and bel-canto repertoire. He also sings jazz and ballades as a baritone.
Ivo Posti's broad repertoire includes the Mass in B-minor and various cantatas of J.S. Bach, Handel's Messiah, Tamerlano (Tamerlano), David (Saul), Ruggiero (Alcina) and Cesare (Giulio Cesare),the role of Cherubino from Mozart's Le Nozze di Figaro, R. Schumannýs Dichterliebe and the role of Pierotto from Donizetti's Linda di Chamounix.
---
Christopher Field, Australia:

Et in unum dominum from JS Bach's Mass in B minor BWV 232.
Performed by Sara Macliver - soprano and Christopher Field - countertenor, with Collegium Musicum choir and orchestra conducted by Dr Margaret Pride. Recorded live from concert Friday July 13th 2001 - Winthrop Hall, University of Western Australia, Perth.
Sicut erat in principio and Amen from Vivaldi's Nisi Dominus RV 608.
Performed by Christopher Field - countertenor, with the Sirius Ensemble, directed by Anna McDonald (violin) and Erin Helyard (organ and harpsichord). Recorded live from concert Sunday September 9th 2001 - St George's Church, Melbourne.
Jesu, nomen dulce by Heinrich Schütz
- performed by Christopher Field - countertenor and Linda Kent - chamber organ. Recorded live from concert 6th June 2001 - Trinity College Chapel, University of Melbourne.
---

Tim Severloh, Germany
Full CV in German here

Born in Hamburg-Bergedorf in 17.02.1971
Began with piano studies at age 6 and went on to singing studies with Peter Laurenz Anders in Hamburg from 1989 and later with Prof.Harald Stamm and Frau Prof.Ingrid Figur and various master classes including some with Rene Jacobs in the "Tage für Alte Musik" 2000 at the Staatsoper Berlin and courses on singing with lute and theorbo with Richard Wistreich und Elizabeth Kenny.
Performances have included Orest in the Offenbach-Operette "Die Schöne Helena", Orpheus in "Orfeo ed Euridice" by Gluck in the Glienicker Schlosspark, Spirit in "Dido und Aeneas" by H.Purcell at the Spandau Music Festival, first performance of the song cycle "Eingedunkelt" by Aribert Reimann, Ometh in John Casken's opera "Golem" and the Werwolf in Olga Neuwirth's Bählamms Fest"

Tim Severloh's agent is
KulturKontor
Reginie Dierse
Kollwitzring 9
D-22115 Hamburg
kulturkontor@t-online.de

---


Ulf Zastrau, Germany

Agnus Dei from Rossini's Petite Messe Solennelle
Performed with the Choir of Erloeser-Church, Herten, conducted and Piano by Elke Cernysev. Recorded live while we were studying the piece, November 2001. (First time that Soloist and choir sang together.)
Vivi tiranno from Händel's Rodelinda
Performed with Elke Cernysev, Organ, at Erloeser-Church, Herten. Recorded for a CD in Summer 2001
---

Mark Crayton, USA

Oh patria!... tu che accende....di tanti palpiti
from Tancredi by Rossini
Recorded live... Encore for concert presented by Mark Crayton, Countertenor & James Janssen, fortepiano
New: Mark Crayton's website, with some new audio files:www.markcrayton.com
---
Joseph London: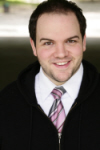 American Countertenor Joseph London has quickly established himself on the stages of both the Opera and Broadway repertoires and has been hailed by critics as having a voice that is "Velvety," "Lush," "Rich," and "Dramatic."
Born and raised in Chicago, Illinois Countertenor Joseph London holds degrees from The Chicago College of Performing Arts at Roosevelt University (BM), Manhattan School of Music (MM), and a Guest Artist at the Juilliard Opera Center in 2005.
NEW: Joseph London's Website: www.josephvlondon.com Joseph London's website
---
David Newman (24):


Recent graduate of the Royal Academy of Music. Studying at the Schola Cantorum Basiliensis with amongst others - Andreas Scholl.
Has a unique voice with a very pure sound and good flexibility to allow for singing high notes with extreme ease and clarity.
Has performed mainly in London and Europe.
He started performing when he was 12 for English National Opera.
Also involved with CD Recordings with the London Symphony Orchestra, Radio performances
with the BBC Symphony Orchestra, and touring Europe all before he was 18.

For more information - please see his website: www.davidnewmansoprano.com.
---
---
Owen Wynne, UK

Fremete clemente - by Tromboncino [on Box.Net]
Owen is accompanied here on the lute by Ephraim Segerman.
Tromboncino was one of the leading composers of frottolas (sort of madrigals) at the beginning of the 16th century in Italy and was also somewhat murderously unforgiving of infidelity! Quite a colourful character...
---
Pehuén, Argentina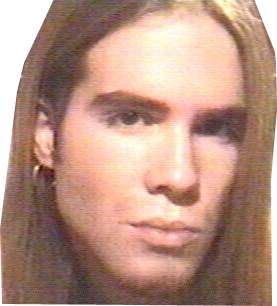 Pehuen's Website
---
---
Sergio Iglesias, Spain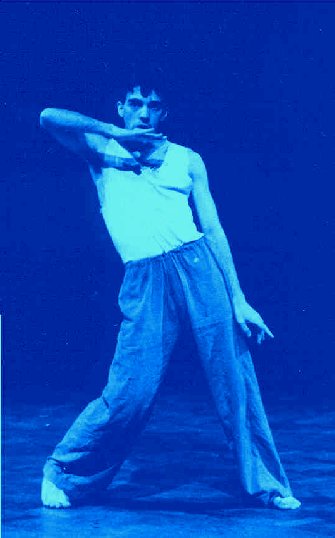 Sergio's early music group (audio page): Grup Valencià pro Música Antiga

---
Samples and links of those with our own sites


David Dong Qyu Lee, Korea
Sample song: Villanelle from Berlioz' Nuits d'été (wma file)
---

David W Solomons, UK
(Also sings as a one-man choir (dwsChorale))
David's YouTube Site
---
Stefano Torelli, Italy
Sample song: Ecce Crucem a gregorian chant from the office of Santa Croce of the medieval monastery of Fonte Avellana
---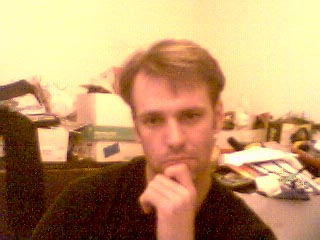 Stephen Jackson, USA
Sample song: Silent Noon
---

Tako Oda, USA
Sample song: Be Still [on Box.Net]
author : Essenes, composer : Tako Oda Countertenor and Amplified Piano -
The piano inside is played like a harp with the free hand. The voice moves in and out of vibrato to symbolize the inherent vibrancy of stillness. Essene Text. Permission sought, but translator deceased.
Recorded at the Center for Contemporary Music, USA.
Music and recording copyright 2001 Tako Oda
---
Paul Smith - alias "MegaMole", UK

---

Drew Minter
- new site, with oodles of mp3s of his performances
---


Cenk Karaferya - Sopranist
---
Former countertenors, and our various fans and friends
Beverle Graves Myers, USA
Beverle is a mystery author with a series of novels that follow the career of an 18th century castrato.
In addition to his musical virtuosity, Tito demonstrates a stellar talent for sleuthing.
---

Teri Noel Towe, USA

---

Natalie Mayer, Germany-USA

---
The Unofficial Countertenor Page (with info on some of the more famous CTs, sopranists and other high voiced folk)
---
Our bulletin board
Andreas Scholl Society Bulletin Board
Elsa Scammell's page on the Castrati

More coming soon!
---
For info about this page please contact D W Solomons
---